Armistice Day service, November 10, 2019
We have an opportunity to sing a couple of songs during an Armistice Day service for the Orcas Island Unitarian Universalist Fellowship's service on Sunday, November 10, 2019. (Armistice Day is the next day, November 11.) The service runs from 11:30am to 12:30pm.
We will get together and practice on Thursday, November 7, from 7-9 pm. (Location to be announced.)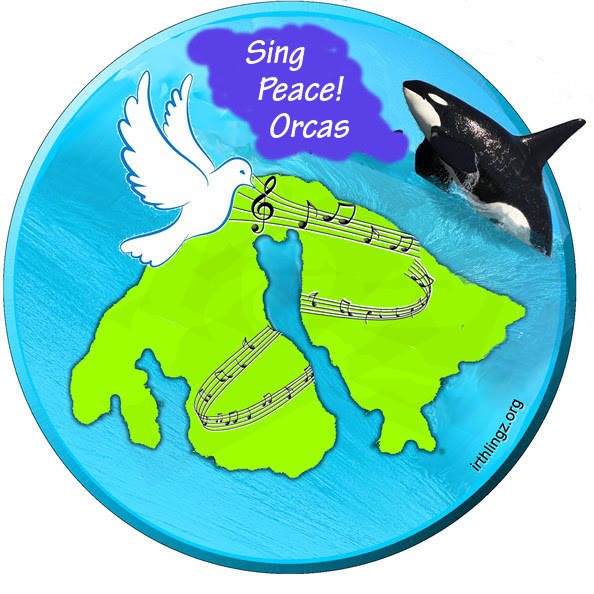 We sing songs from around the world that express and envision peace and help us feel more peaceful in ourselves, songs to buoy us up and give us hope, songs of longing, and songs that are just fun. We come together to sing in harmony for personal, local and global transformation. We sing to open our hearts, re-enchant our spirits, and connect with each other.
Led by Michael Hurwicz and Sharon Abreu. Sponsored by Irthlingz Arts-Based Environmental Education 501(c)(3).
We are an all-inclusive, non-audition choir in the Ubuntu choir tradition. All voices are welcome, and no singing experience is required. We welome and respond to requests to Sing When Asked To (SWAT).
Email singpeaceorcas(at)gmail.com to receive updates.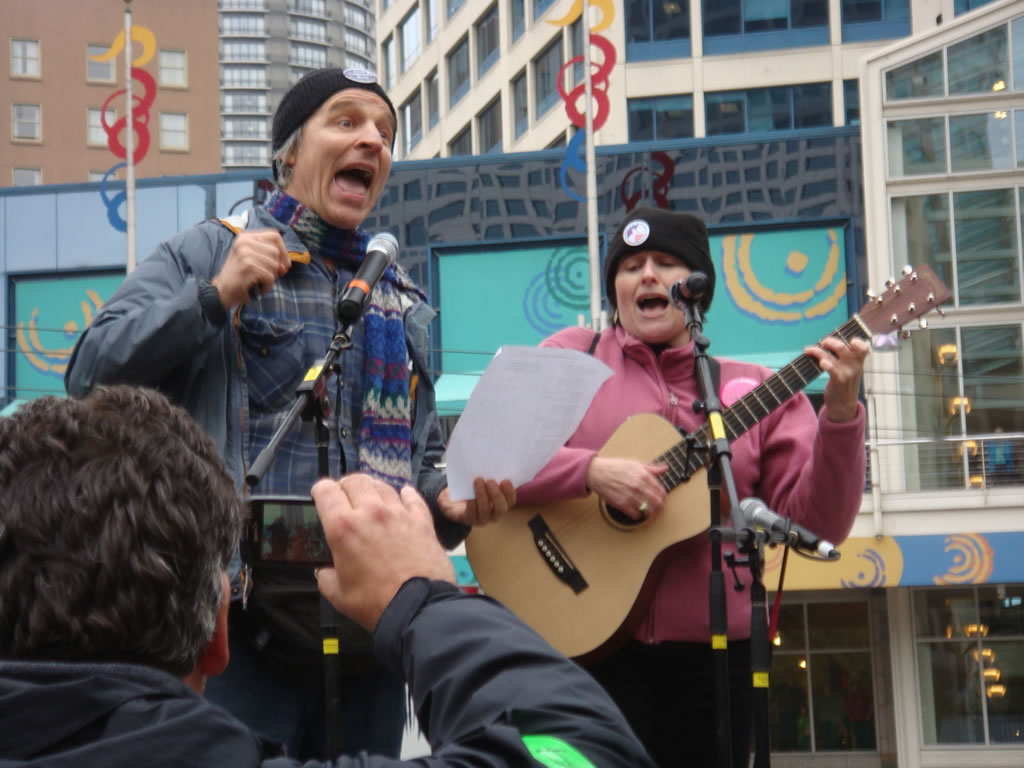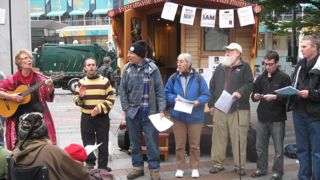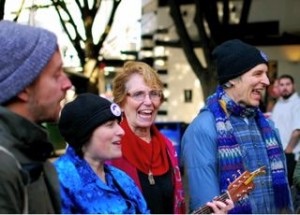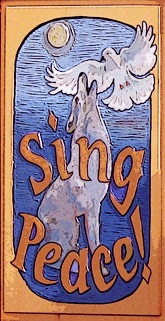 Cancellation
International Day of Peace, September 21, 2019
This singing event has been cancelled due to lack of committed singers. It had been planned as an all-day event at the Emmanuel Parish Hall in Eastsound, with singing at various points.
We would have gathered to practice on Thursday, September 19, from 7-9 pm, at the Parish Hall. That is also cancelled.